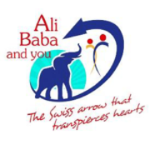 The aim of the "Ali Baba and You" association is to integrate minors or young adults who have broken away from society. The young people are welcomed in a mountain pasture for short and long stays.
The stay in the mountain pasture induces a break that temporarily takes the young person out of his comfort zone, forcing him to mobilize his resources. Cut off from his daily life and the rhythm of society, he evolves in a spartan place where access to usual entertainment is severely restricted.
Integration into community life and group dynamics thus mainly involves participation in tasks. The association collaborates with the French-speaking judicial authorities for criminal placements.
"Ali Baba and You" has also developed the " Pied à l'étrier " program, which requires voluntary membership. This project is aimed at certain young people, for whom the main objective of the stay is professional integration.
The aim is to provide a situation as close as possible to working life and to help develop the skills required to best meet the requirements of working life.
The association is non-profit, all profits are used to finance social programs. It has been recognised as a public utility by the State of Fribourg.